Iron Sharpening Iron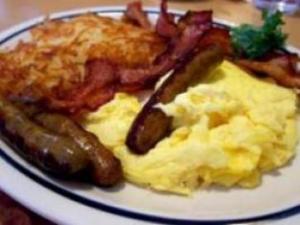 Men's Breakfast

Date and times to be announced.

Director:
Pastor Randy Findley

Our Men's Ministry focuses on men growing closer to God and each other through friendly fellowship at our Men's Breakfast. We encourage you, men, to take this opportunity to get to know your brothers in Christ on a more personal level as we talk about the "guy stuff" in God's Word. We are striving to be men of integrity; Godly husbands, fathers and friends; to grow in our walk with the Lord; and to serve our purpose in the Kingdom of God. The breakfast concludes with a devotional and prayer. Bring your appetite because you will be fed--body, spirit and soul!